Chicago Hilton, Chicago, Illinois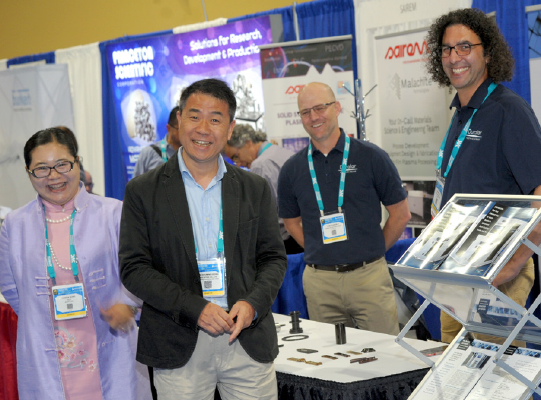 To begin the booth assignment process, SVC must receive your contract, including payment in full, booth choices, and companies you do not wish to be near.
RETURNING EXHIBITORS: You need to reserve your booth on or before September 15, 2023 to utilize your SVC Exhibitor Priority Points.
Booth Fee:  $3,195 US
Contracts received after September 15, 2023 will be assigned in the order they are received, on a space-available basis.
Explore the Exhibit Floor Plan for the 2024 TechCon Exhibit and make note of your preferred booth choices.
Take a few minutes to review Sponsorship Opportunities, TechCon Exhibit Guide advertising details, and Exhibitor Add-Ons prior to completing the Exhibit Application & Contract.
When you are ready to reserve your booth, access the Exhibit Application & Contract. Complete this form and submit your application for processing.
Booth Fee Includes: 10 ft. x 10 ft. space, 8 ft. back drape, 3 ft. side dividers, and a 7 in. x 44 in. one-line identification sign. The Exhibit Hall is carpeted so no additional carpet is required.  The exhibitor may provide suitable alternative flooring in all booths during the exhibition.