Gaylord Opryland Resort & Convention Center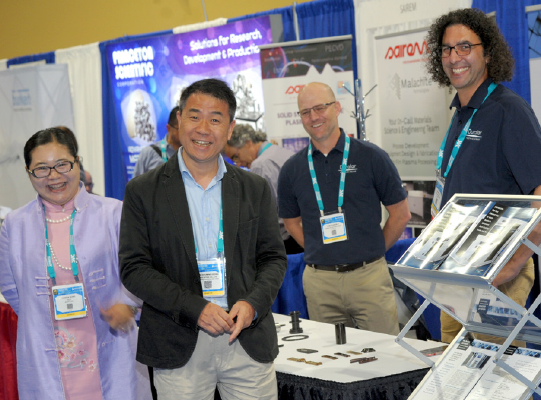 To begin the booth assignment process, SVC must receive your contract, including payment in full, booth choices, and companies you do not wish to be near.
RETURNING EXHIBITORS: You need to reserve your booth on or before September 13, 2020 to utilize your SVC Exhibitor Priority Points.
Booth Fee:       $2,595 US
Contracts received after September 13, 2020 will be assigned in the order they are received, on a space-available basis.
Explore the Exhibit Floor Plan for the 2021 TechCon Exhibit and make note of your preferred booth choices.
Take a few minutes to review Sponsorship Opportunities, TechCon Exhibit Guide advertising details, and Exhibitor Add-Ons prior to completing the Exhibit Application & Contract.
When you are ready to reserve your booth, access the Exhibit Application & Contract. Complete this form and submit your application for processing.
Booth Fee Includes: 10 ft. x 10 ft. space, 8 ft. back drape, 3 ft. side dividers, and a 7 in. x 44 in. one-line identification sign. The exhibit area is not carpeted.